Our wonderful customers are the reason we're in business. Here are some of the great things they've said about us.
We'll do everything we can to make sure you're a satisfied customer, too!
---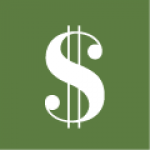 Working with Nicole has been great in building my confidence around how to manage my money. I feel like I am gaining the tools, knowledge, and resources to become more financially stable and responsible. I still have a lot of learning and growing to do, but with Nicole's support I feel like I'm on the right path and will achieve my financial goals. 
– Ronda Alexander
---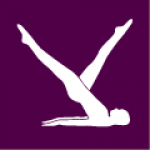 I've been working with Nicole for over 3 years, starting with no previous Pilates exposure. In the beginning I felt uncoordinated, and my core muscles were reluctant to engage properly. But, Nicole's skill at instructing what you should feel, and minutely adjusting the way a body part is positioned eventually led to my body "getting it". I particularly am impressed with her ability to tailor each session to my goals and abilities; I appreciate that she treats me as an unique individual.  I've become stronger and more capable with the passage of time.  It seems there is always more to learn, and I enjoy taking the journey with Nicole's oversight.
– Eileen McGill
---
Thank you Nicole for introducing me to Young Living Essential Oils and for being so helpful!! I love diffusing all day and night.  Thieves makes the house smell so clean.  I have the best sleep when I diffuse Lavender, and sniffing Eucalyptus from the bottle gives quick and long lasting relief to the respiratory system. The Aria Diffuser was the best purchase ever, the bubbling sounds are so relaxing.  I love the various kits that give so many oil options for trialing. I take my diffuser with me to hotels, which provides some of the comforts of home, and diffusing peppermint stops the morning sniffles.  When I'm feeling tension, massaging lavender on my shoulders immediately relaxes me.  These are just some of my favorites. It is so important to me to be using the highest quality and most pure of oils.  I look forward to exploring more uses with my Young Living Essential Oils!
– Jerri Osborne
---