Introduction
Nicole Mattioli, director of Budget and Body by Nicole (BBBN), has always been an entrepreneur at heart and had a passion for helping others reach their personal and/or business goals. In June 2016, Ms. Mattioli established BBBN by combining her multitude of skills with her passions. Nicole's 11 years' experience in the financial industry, 8 years teaching Pilates and 8 years of the education, use and distribution of Young Living Essential Oils gives her the knowledge to provide BBBN's clients with supreme products and services that meet their goals.
Mission
Budget and Body by Nicole's mission is to provide our clients with products, skills and knowledge to maintain a healthy lifestyle and meet their financial and fitness goals.
Full Bio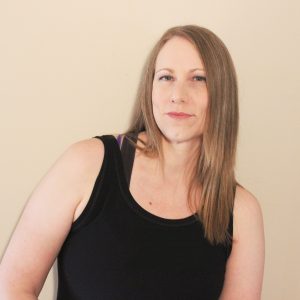 Nicole Mattioli graduated from Oakland University with a B.S. in Human Resource Management and a minor in Dance. She was formerly a guest dancer with Eisenhower Dance Ensemble, a member of Oakland University's Repertory Dance Company and a member of the Oakland Dance Theatre. Ms. Mattioli has also graduated from The Second City Training Center, where she learned the art of comedic improvisation. She used her improvisation skills at the 2000 North American International Auto Show (N.A.I.A.S.) for American Motor Scene magazine and the 2001 N.A.I.A.S. for Volkswagen. Nicole was a founding member of Patterson Rhythm Pace Dance Company. She was also a primary dancer in Center Dance Ensemble (C.D.E.) for four seasons (2001-2005) where she was the assistant director and choreographer. Nicole's choreography was selected for inclusion in the 2004 Maggie Allesee showcase concert, which is a featured event of the National Dance Education Organization conference. In 2005, she was hired at National City Bank, which was bought by PNC Bank in 2008. Ms. Mattioli has worked in Business Banking, Retail Banking, Investment Banking and was recently promoted to the Office of the President focusing on Client and Community Relations. In 2008, she was selected to perform at Casino Windsor with Sensuality Dance Company for their 'Cinco de Mayo' performance. Nicole was introduced to Essential Oils in 2008 and began her oils education. She hosted her first oils class in 2012 and continues to do so. She completed her comprehensive McEntire Pilates training in 2009 and has been teaching privates and duet Pilates and Cardio Rebounding sessions since then. Her Pilates training includes Reformer, Cadillac, Mat, Ladder Barrel, Chair, Band, Ball, Roller and Cardio Rebounding. Nicole became a member of the Pilates Method Alliance in 2010. From 2010 to 2011, Ms. Mattioli was a member of Discover Church's creative team. As a team member she helped produce many Sunday services as well as choreographed dances, danced and acted. Ms. Mattioli completed Dave Ramsey's Financial Peace University course in 2011. In 2016, Ms. Mattioli established Budget and Body by Nicole, specializing in personal Financial Coaching, Pilates and Cardio Rebounding and the education and distribution of Young Living Essential Oils.